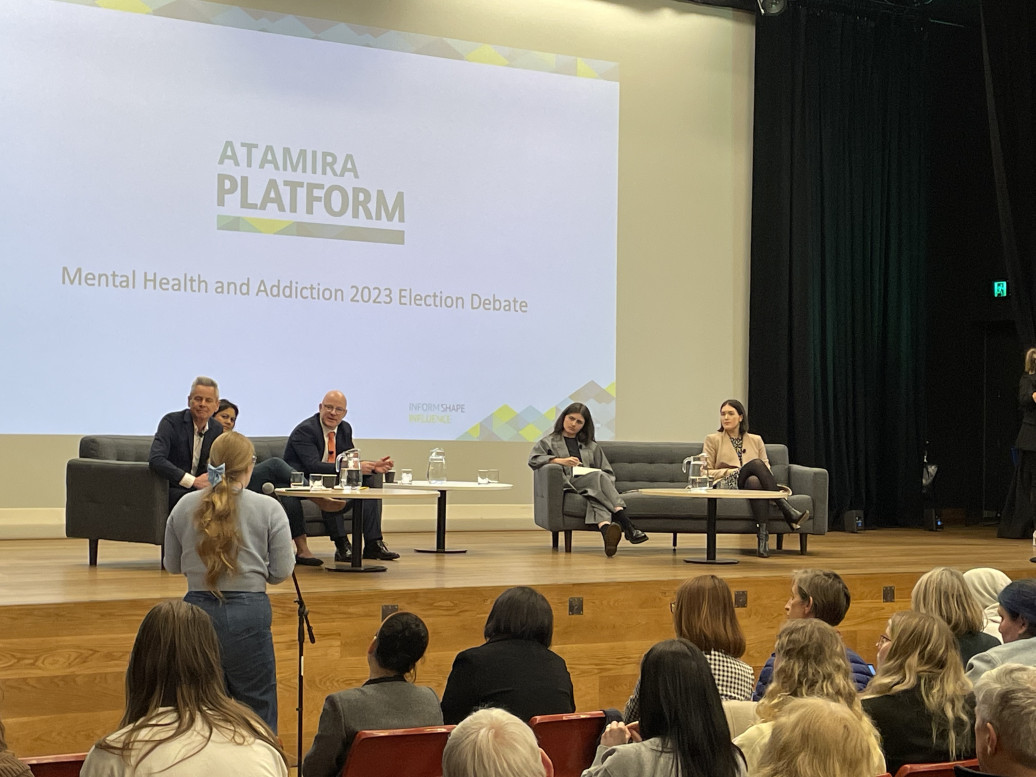 (Image L-R on the couch: Guyon Espiner, Hon Dr Ayesha Verrall, Matt Doocey, Chlöe Swarbrick, and Brooke van Velden).
On the evening of Monday 28th August 2023, Platform hosted the mental health and addiction 2023 election debate in Wellington. It was a lively and eventful evening facilitated by renowned journalist Guyon Espiner, with over 200 people joining us in person and an additional 500 registering to watch online!
In attendance were Hon Dr Ayesha Verrall (Minister of Health – Labour), Brooke van Velden (ACT), Chlöe Swarbrick (Greens), and Matt Doocey (National).
We heard from the major political parties about their stance, policies, and actions for mental health and addiction in Aotearoa New Zealand.
Thank you to all those who attended online and in person for your engagement and interest in addressing mental health and addiction outcomes in Aotearoa New Zealand.
You can watch the full recording of the debate (with New Zealand Sign Language Interpreters) below.