Facts about the Community Support workforce
The results of the Adult mental health and addiction workforce: 2014 survey of Vote Health Funded services identified that the community support workforce - including peer support:
Makes up the largest proportion (31%) of the adult mental health and addiction workforce.
Is employed by different parts of the sector:

21% were DHB services,
72% were adult NGO mental health services
7% were adult NGO addiction services.
Because the community support workforce is the largest in the sector, it has a significant role to play in implementing the changes that are outlined in current national policy documents.
Fast Track highlights some of the key issues for further developing the community support workforce – including: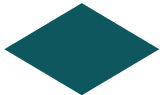 The breadth and diversity of community support roles (including peer support roles)
Retention and recruitment challenges for employers
The need for an education and career pathway for community support workers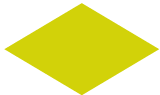 The possibility of creating a distinct professional identity.
Input for this report was sought from different parts of the mental health and addiction sector, as well as through three forums with mental health and addiction support workers. A national support work summit, Māhuri Tōtara, was held in 2018 to further progress the issues outlined in Fast Track. Report on the forums held, and the summit for support workers can be found on the Te Pou website.
Download this report or the summary or email admin@platform.org.nz for a copy.